EMS Picture Re-take/Makeup Day will be on October 17, 2023. Please follow this schedule: 6th grade - 8:15 - 8:35, 7th grade - 8: 40 - 9:00, 8th grade - 9:05 - 9:25 . If you were not present for the original picture day, be sure to get your picture taken on this day.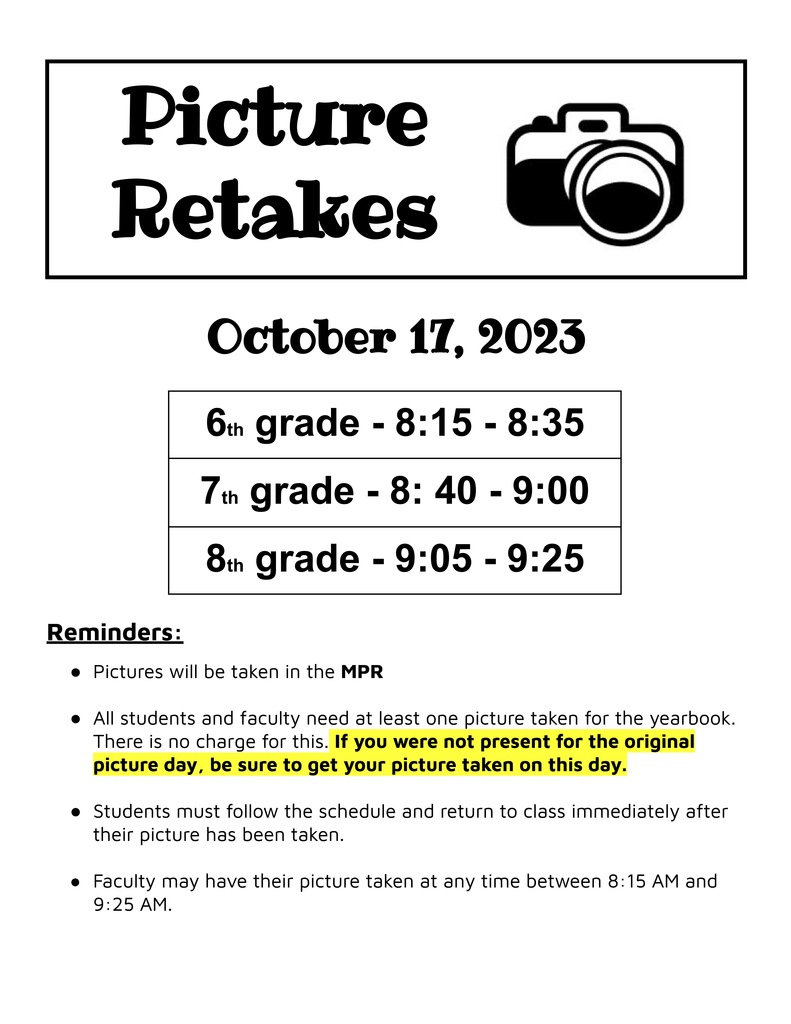 Getting ready for Frost Valley. Team 2 is observing Earth's spheres outside of EMS.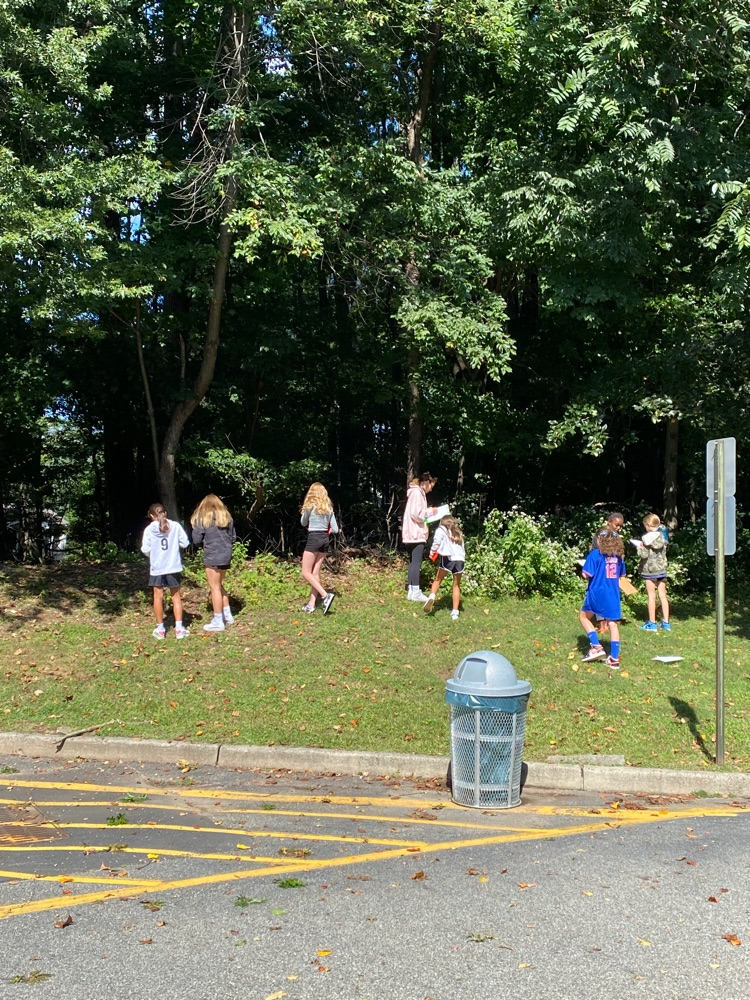 The 2023-2024 Parental Notification of Standardized Assessments is now available on the Assessment Page of our website: rb.gy/t2x6u. Questions? Reach out to your school office or email us
info@wyckoffschools.org
.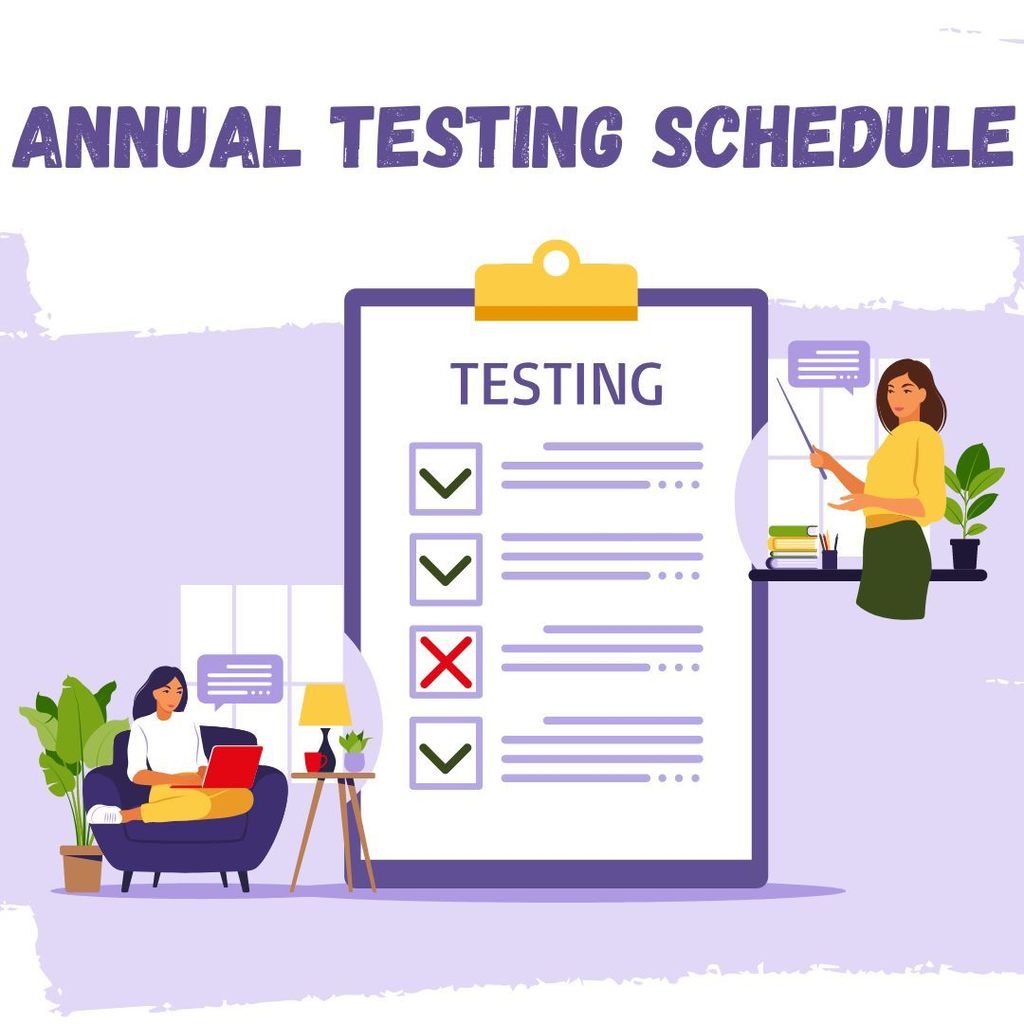 Please remember to bring your driver's license every time you visit your child's school. This is a new procedure required by our updated visitor management system. Questions? Please call your school office. Thank you!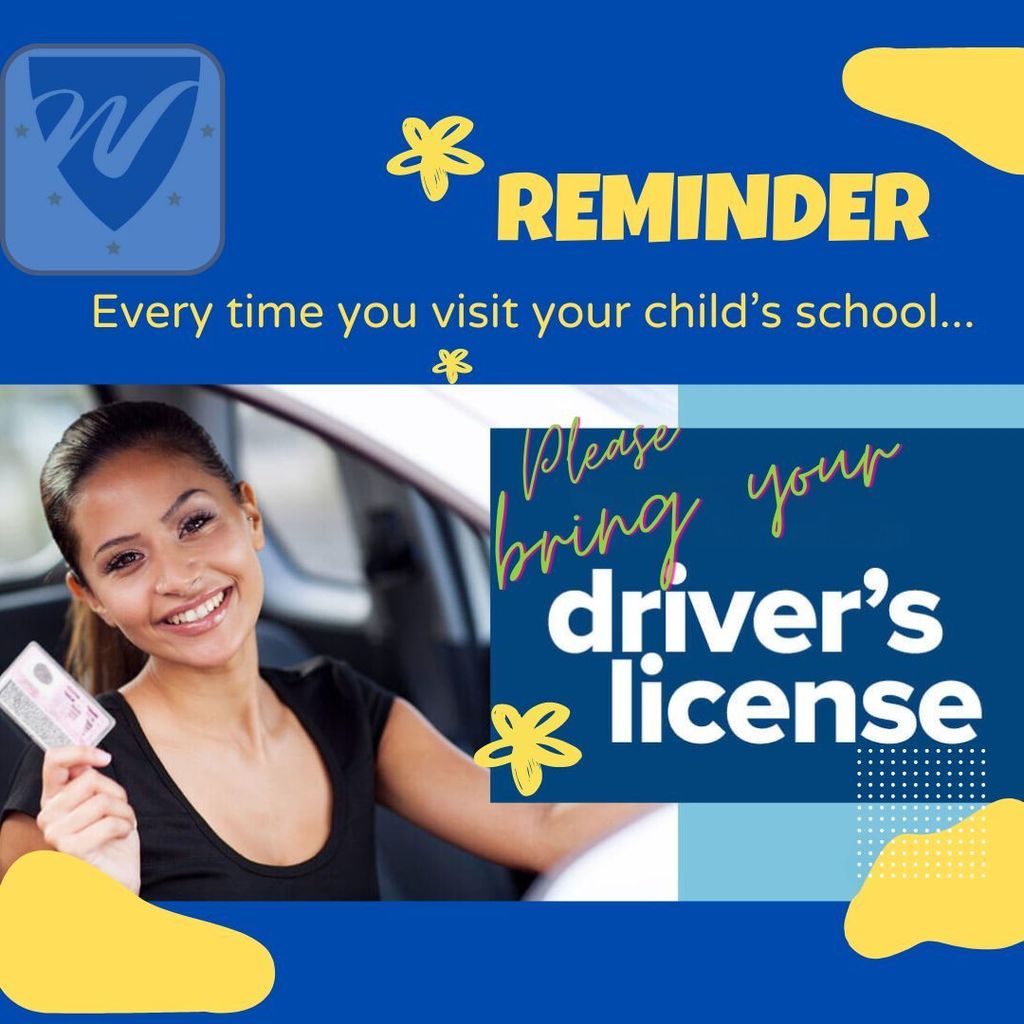 Magnificent start this week, WSD! We'll see you tomorrow at EMS for the WEF Color Run, rain or shine!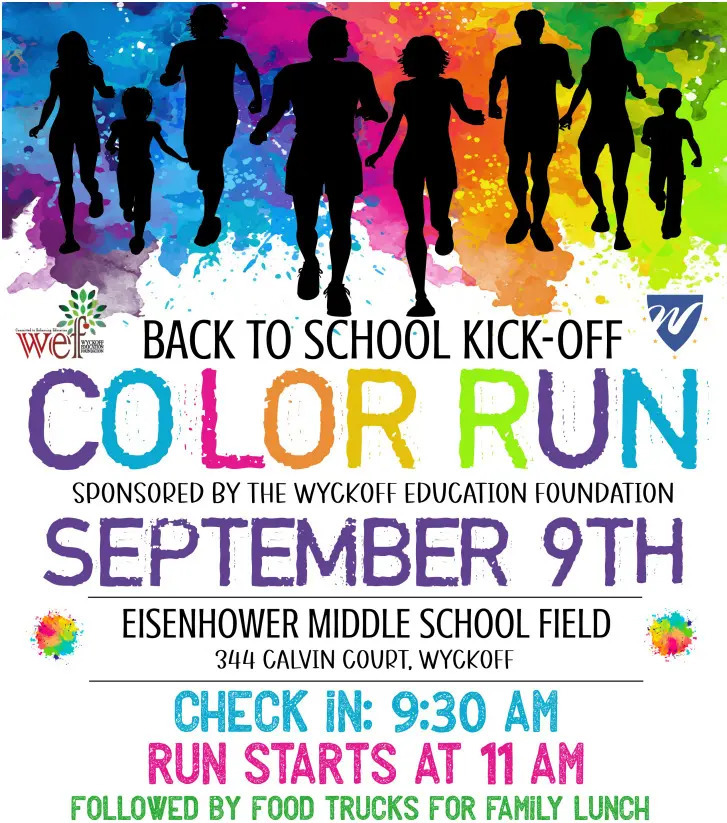 Today, Friday, Sept. 8, is a minimum day at all schools. Dismissal Times are as follows: EMS - 12:46pm; Elementary - 1:05pm; Morning PreK - 10:25am; Afternoon PreK - 1:00pm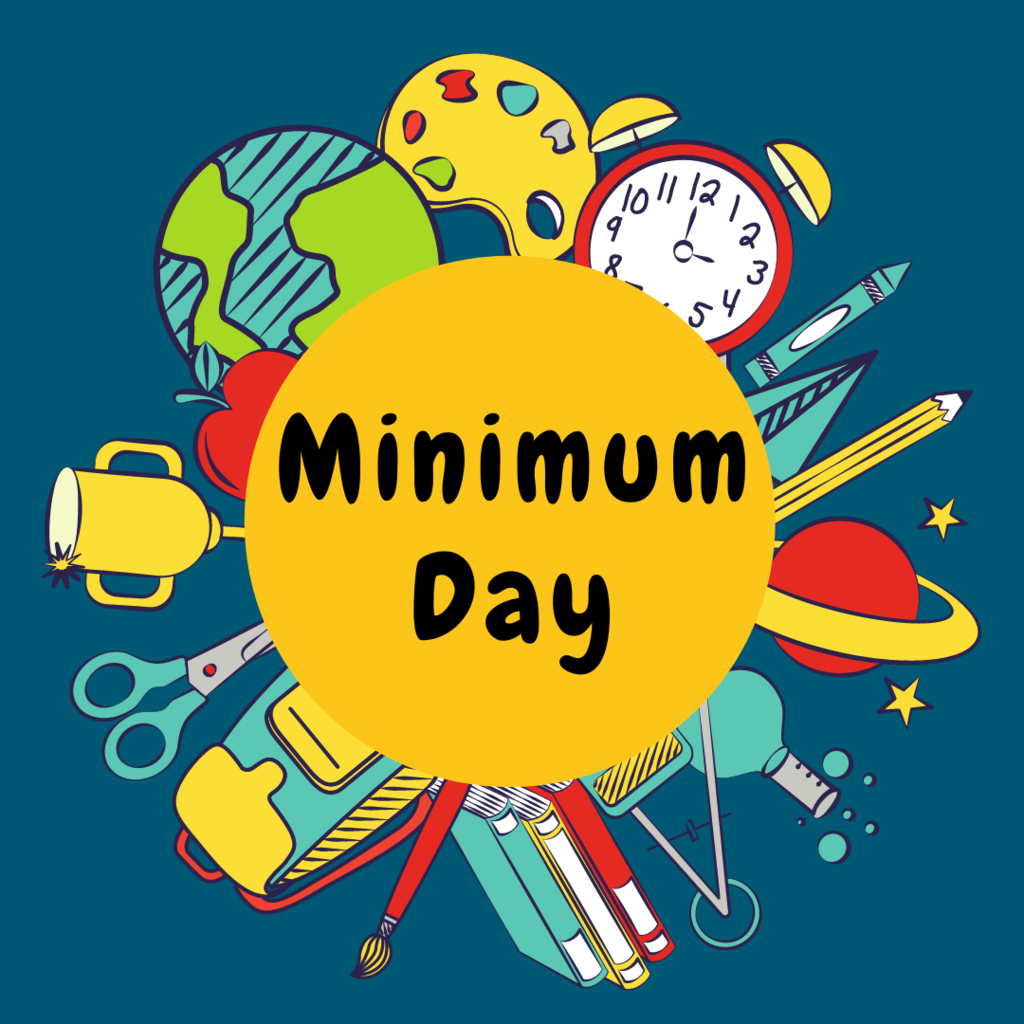 Catch up with the latest student stories, events, and news updates. It's everything Wyckoff, in your pocket. If you haven't already, download the app! Download for Android
https://bit.ly/3atOMlN
Download for iPhone
https://apple.co/3nVlPSQ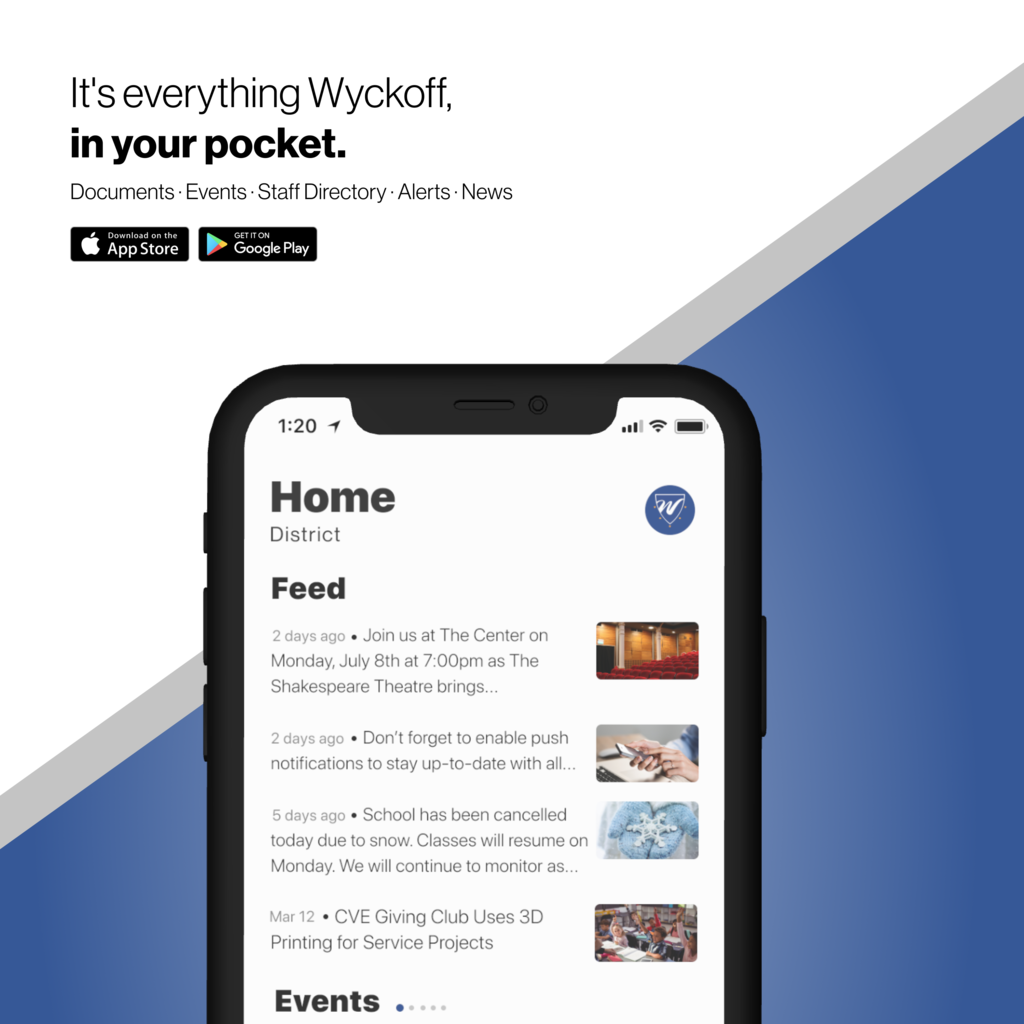 The Parent Portal opens today at 3 pm! Learn your child's class assignment, view/ sign forms, and more. Go to parents.wyckoffps.org to log in to the portal. Trouble logging in? Email the helpdesk at
genesis@wyckoffps.org
.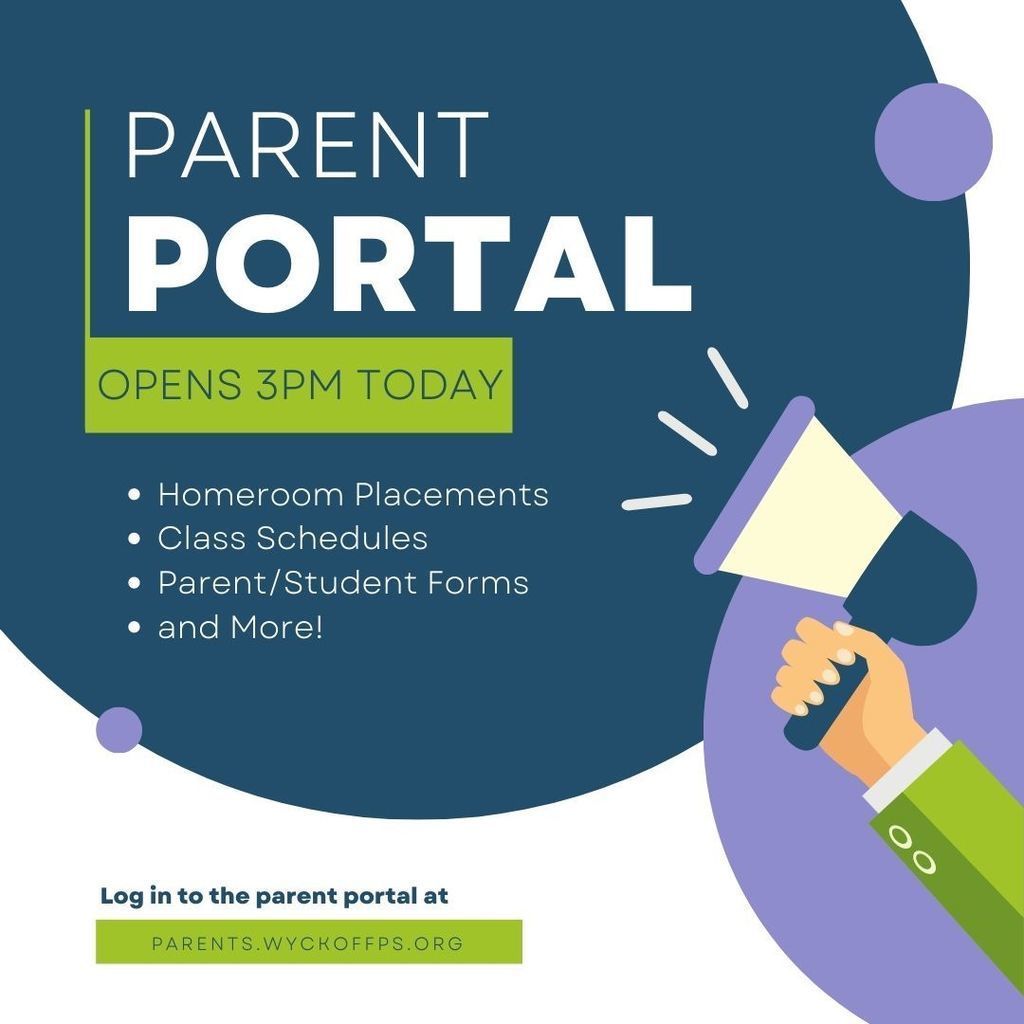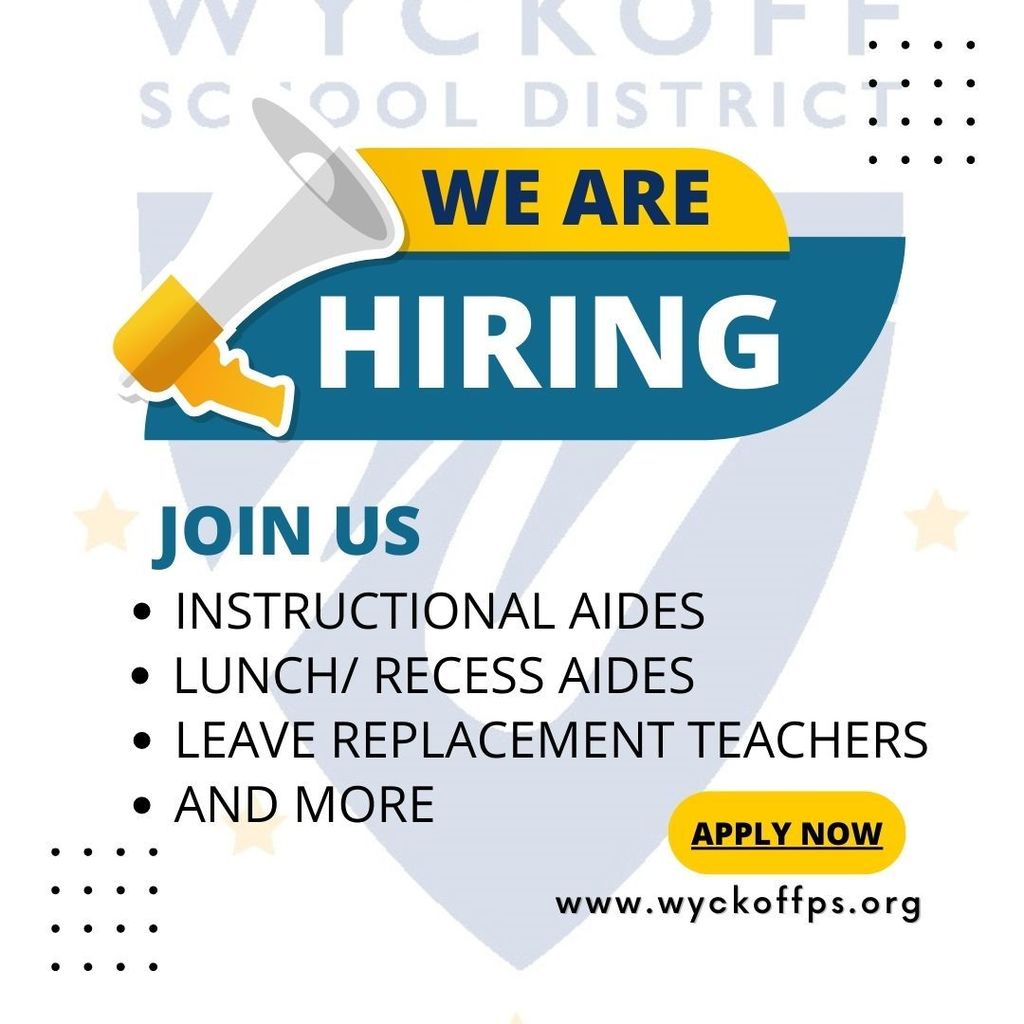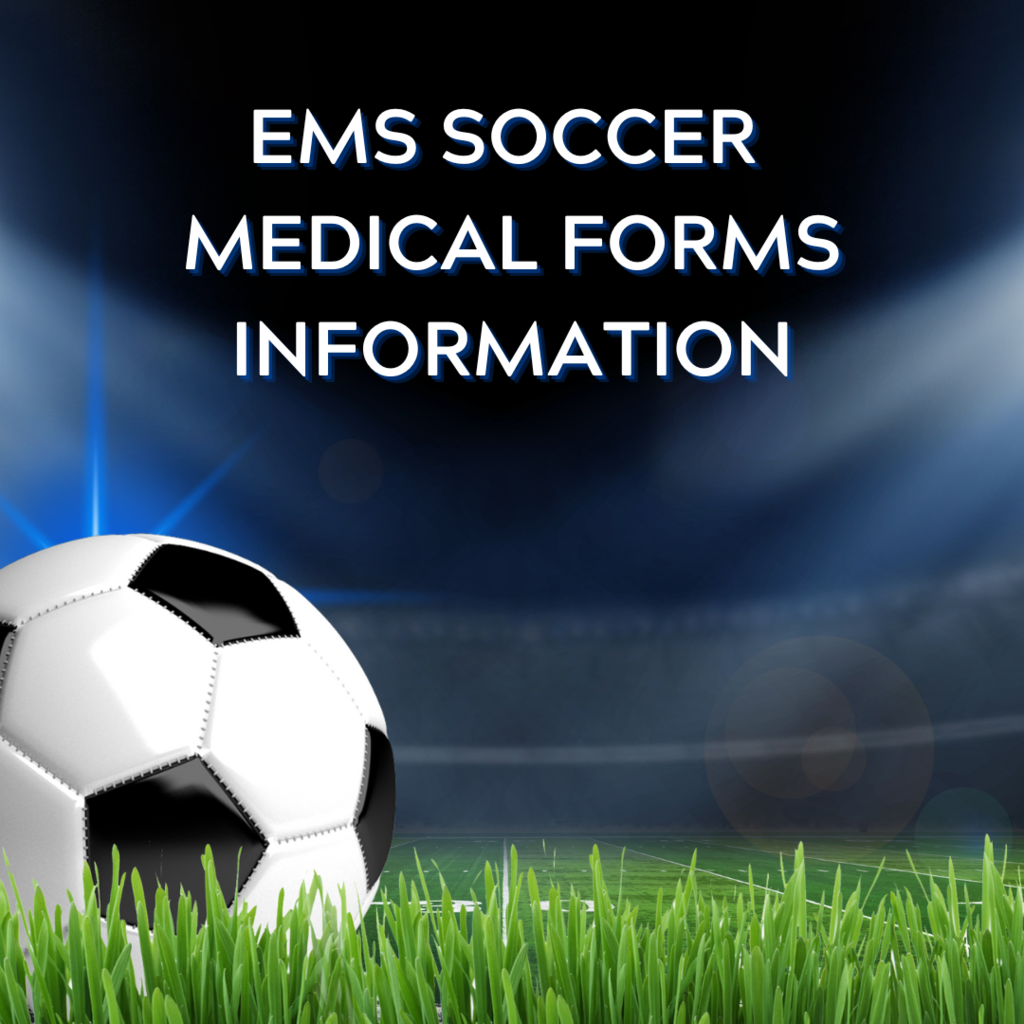 Wyckoff Summer Academies - In the Painting class, students learn the basics of painting including shadowing, highlighting, and blending as they follow along with the teacher's live demonstration. In the 3rd and 4th grade Building Masters class, students create Lego, K'NEX, Keva blocks, and other material builds and challenges together. In the 5th-7th Coding class, students created video games and had others play their games to get feedback to improve their projects. Photo credits: Kelly Vincent, Kim Simon, and Jason Opremcak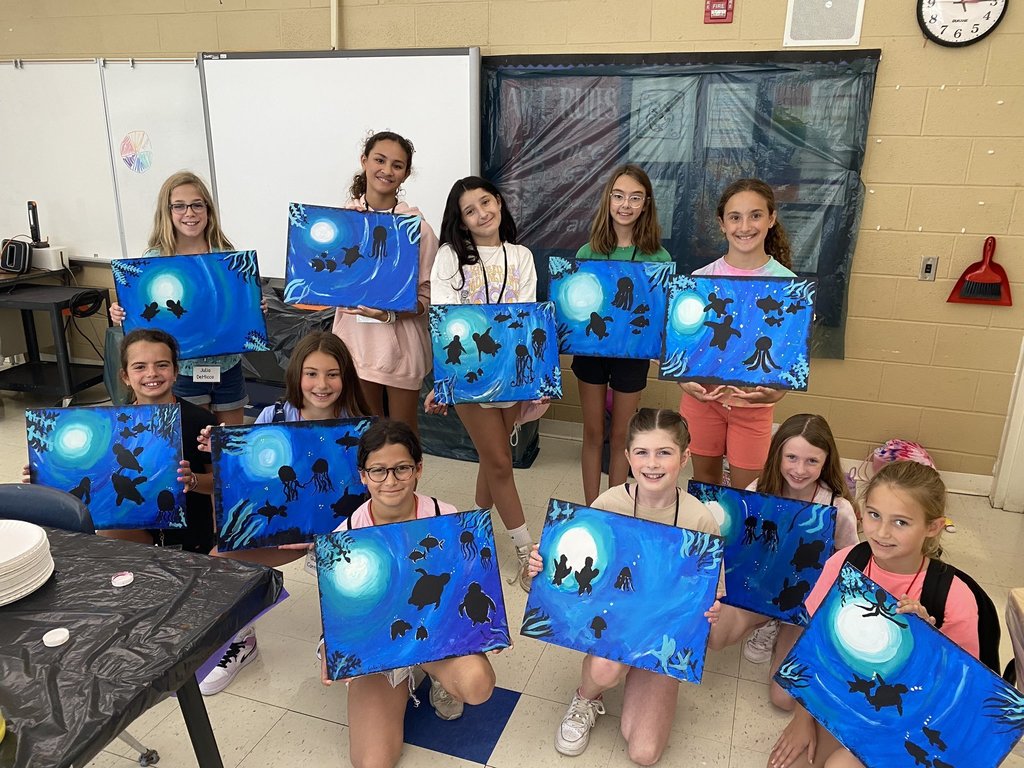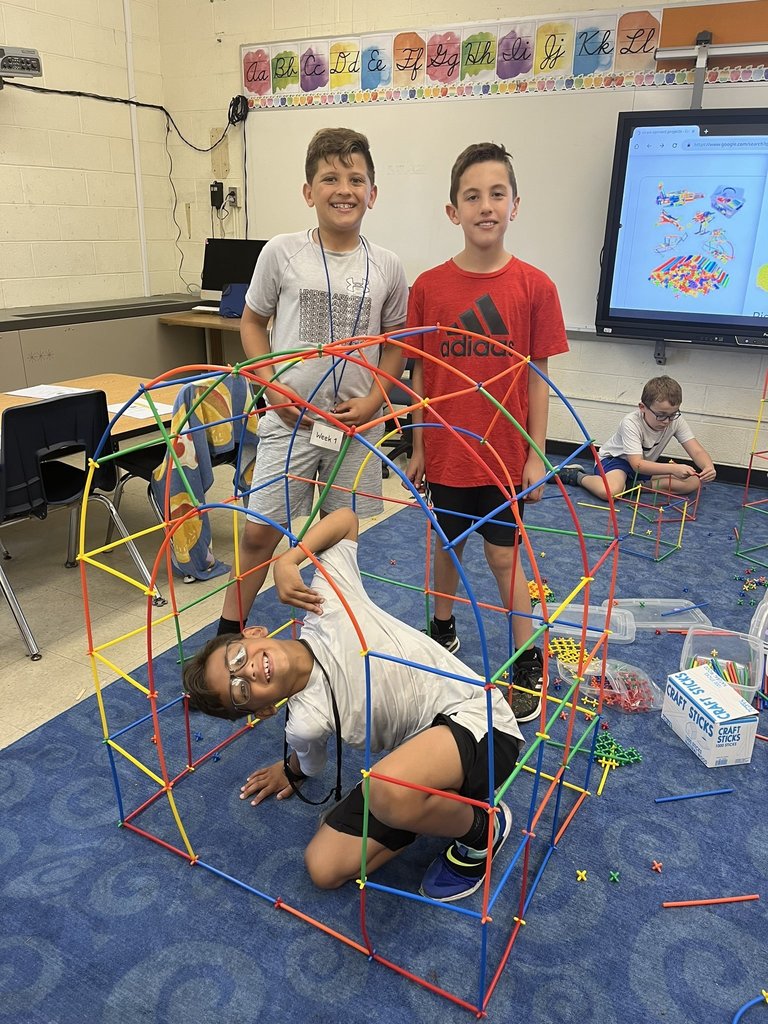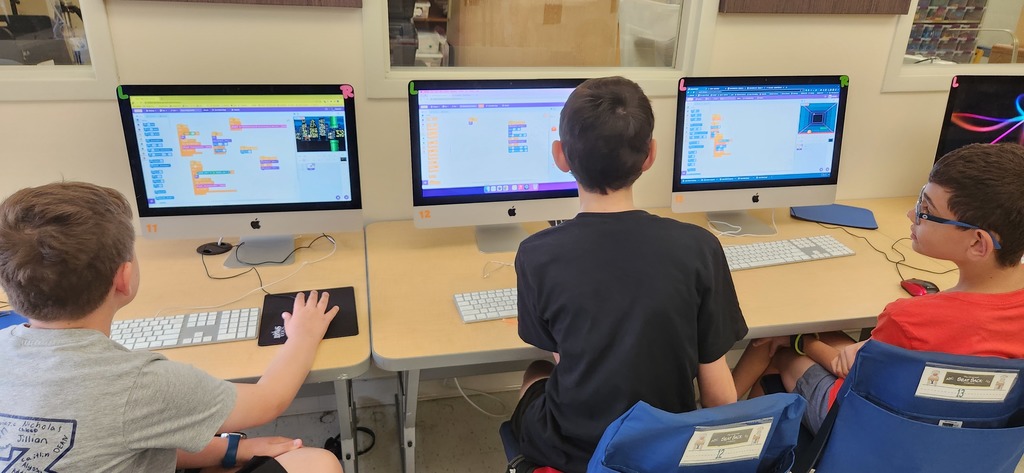 Last night, the Board of Education approved a revised student calendar for the 2023-2024 school year. See the revised calendar here:
https://5il.co/1xtr8
. The changes are as follows: 1. The first two days of school, Sept 7-8, will both be minimum days for students. 2. Schools will be closed Monday, Nov 6 (for parent conferences). 3. Monday, Nov 13 will be a minimum day for students (parent conferences). 4. There will be a 90-minute delayed opening on Tuesday, Nov 14. 5. The last day for students is now June 24, 2024 (or sooner, depending on use of snow days). See the complete revised calendar here:
https://5il.co/1xtr8
.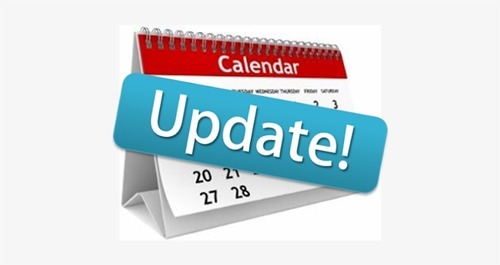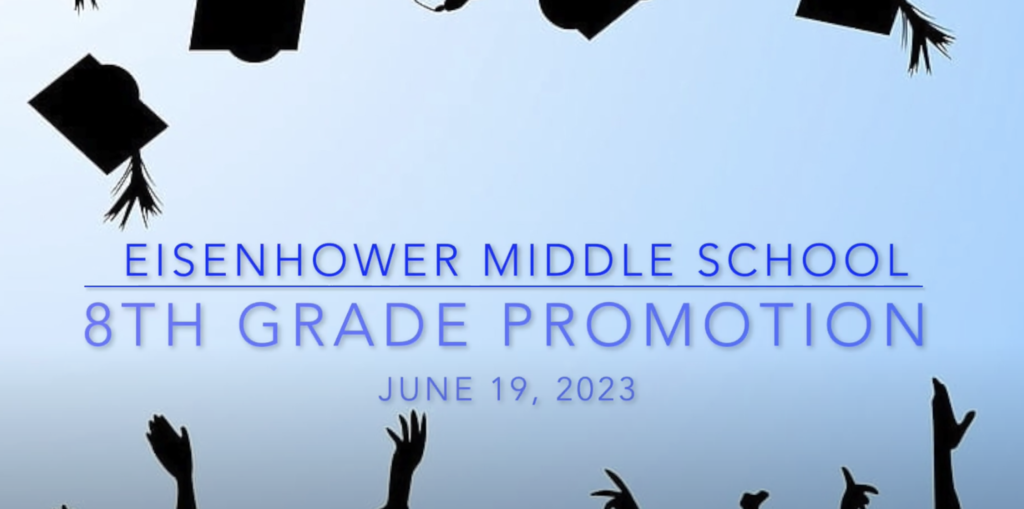 8th graders at Eisenhower Middle School participated in the promotion ceremony on Monday, June 19th, 2023. Congratulations to all, and best of luck in the future!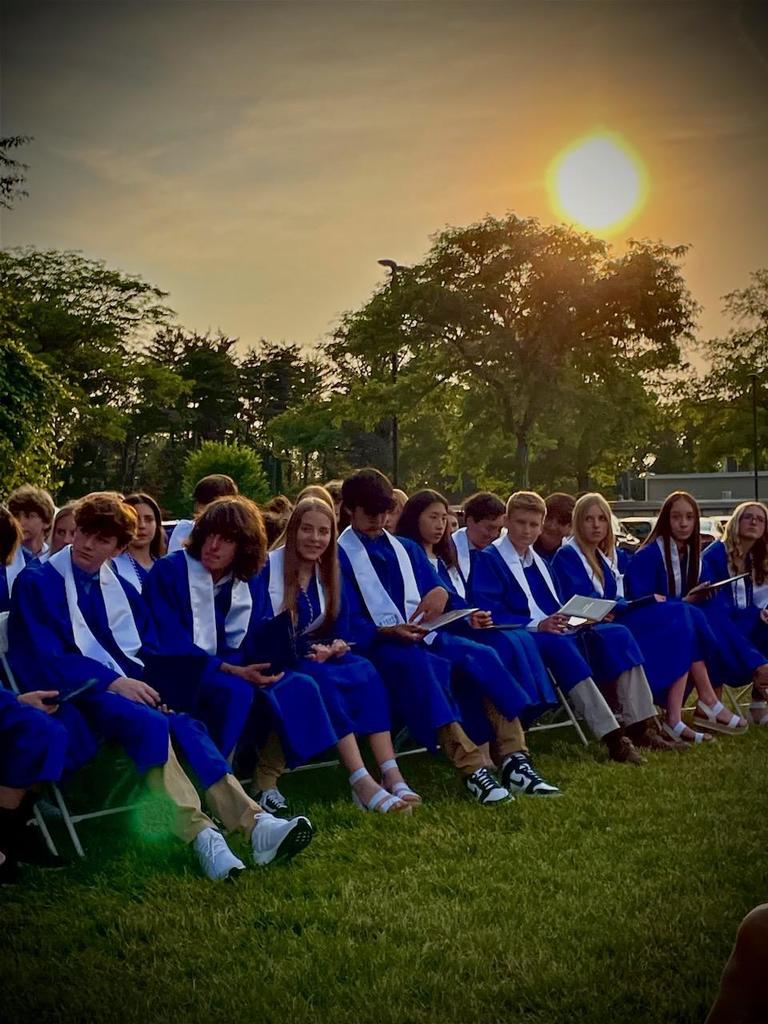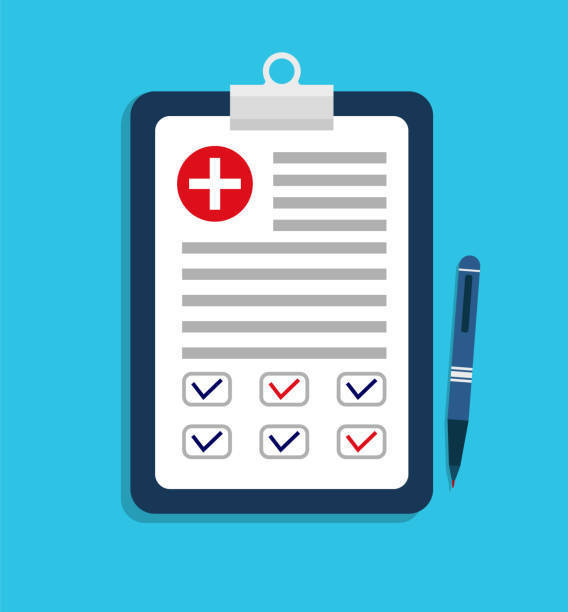 If you have medication in the Nurse's office, please pick it up on the last day of school. Medications cannot be stored over the summer months and will be discarded if not picked up. If you have any questions please reach out to Mrs. Yadoff,
syadoff@wyckoffschools.org
or 201-848-5750 ext 207.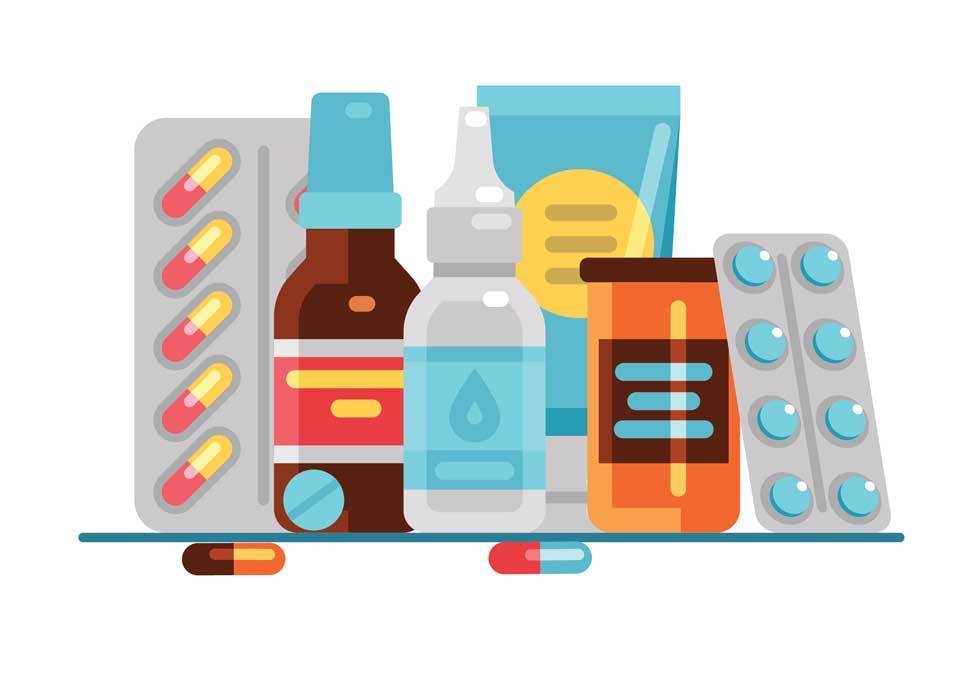 The 8th Grade Awards Ceremony will take place in the Eisenhower MPR on June 5, 2023 from 3-4 PM. The ceremony can also be viewed via a livestream at this link:
https://www.youtube.com/@ETVEisenhower/featured
. Streaming will begin approximately 5 minutes before the event.

In their annual event, the EMS React Club and the Student Council joined Staff members from Oasis who brought 95 children, ranging from kindergarten to 7th grade, on two school buses from Paterson. Their two-hour visit included games to play in the gym and arts and crafts to do in the cafeteria. A theme of international travel gave the visitors a chance to decorate Australian boomerangs, make beaded bracelets, construct an Eiffel Tower using toothpicks and marshmallows, assemble Chilean rainsticks, and design paper versions of Middle Eastern rugs. Oasis students also decorated cupcakes that EMS students had baked. The cupcakes served as a dessert after a pizza dinner. Oasis staff members and students thanked Eisenhower's students and staff for the many hours spent planning and hosting the event.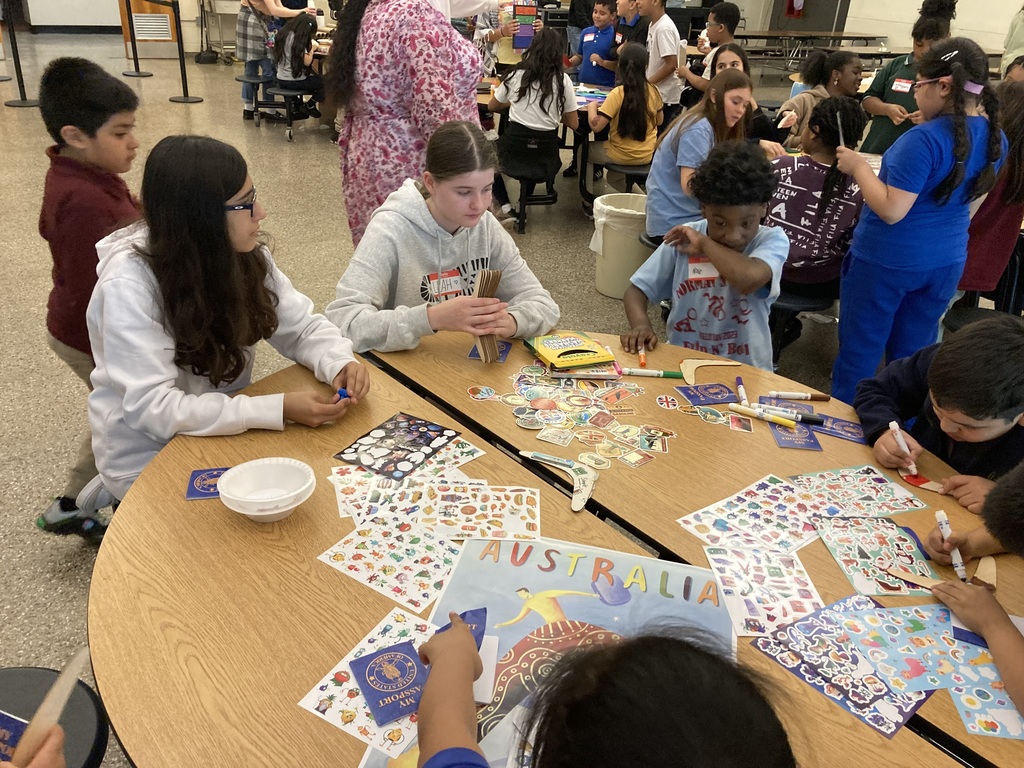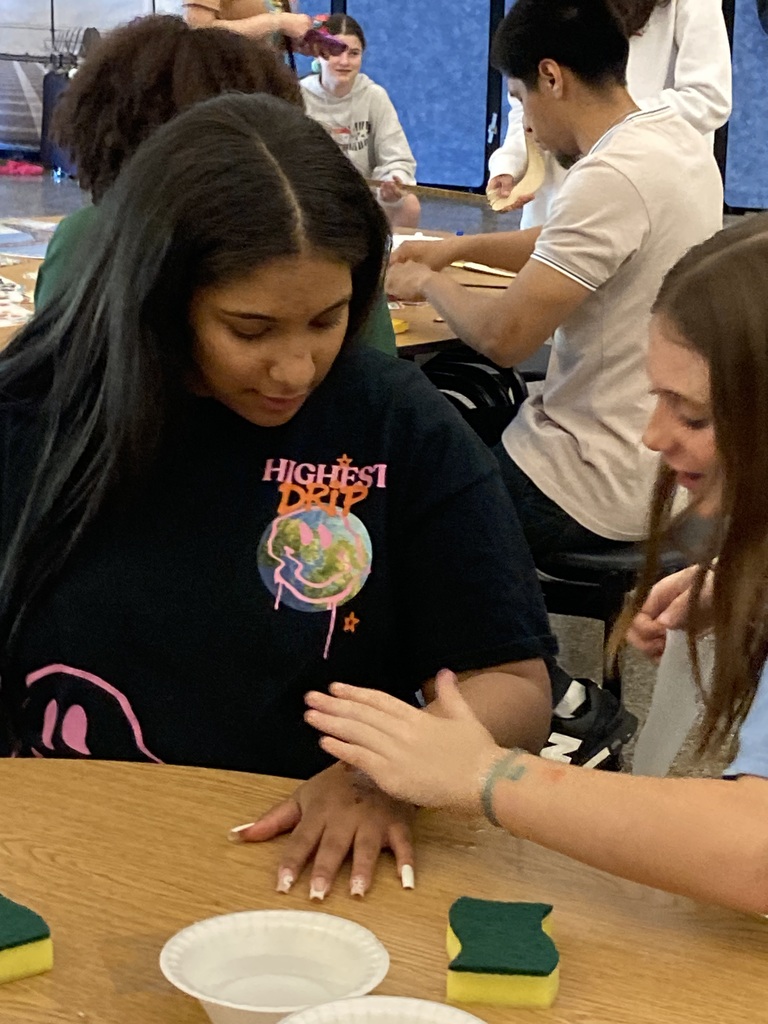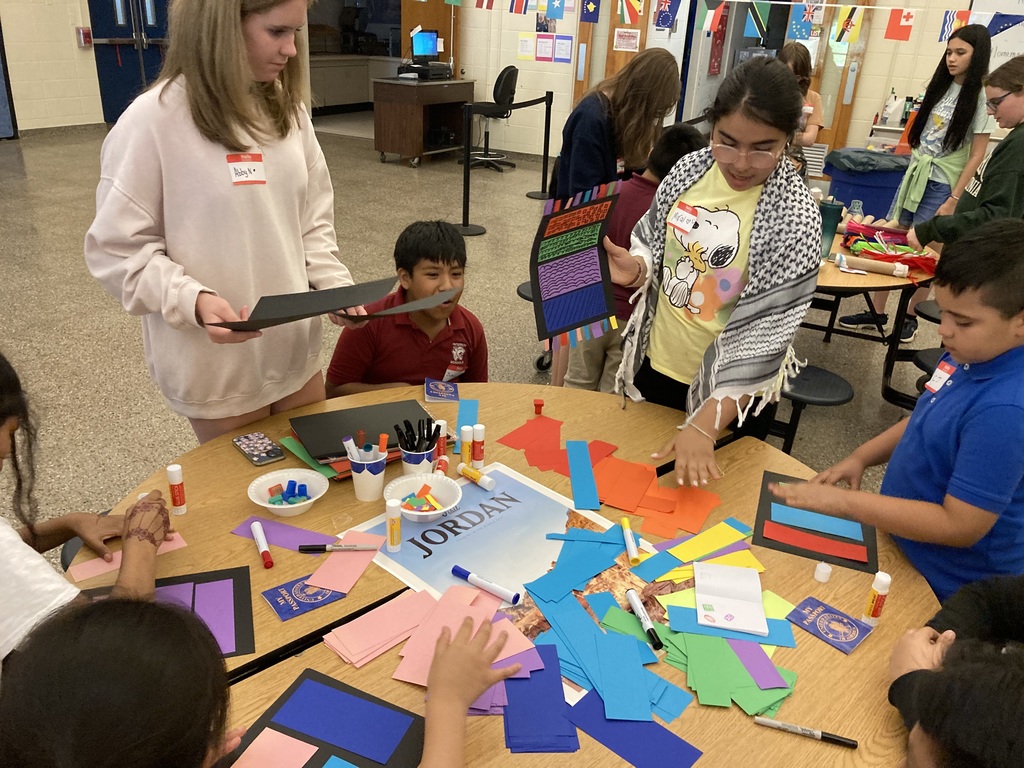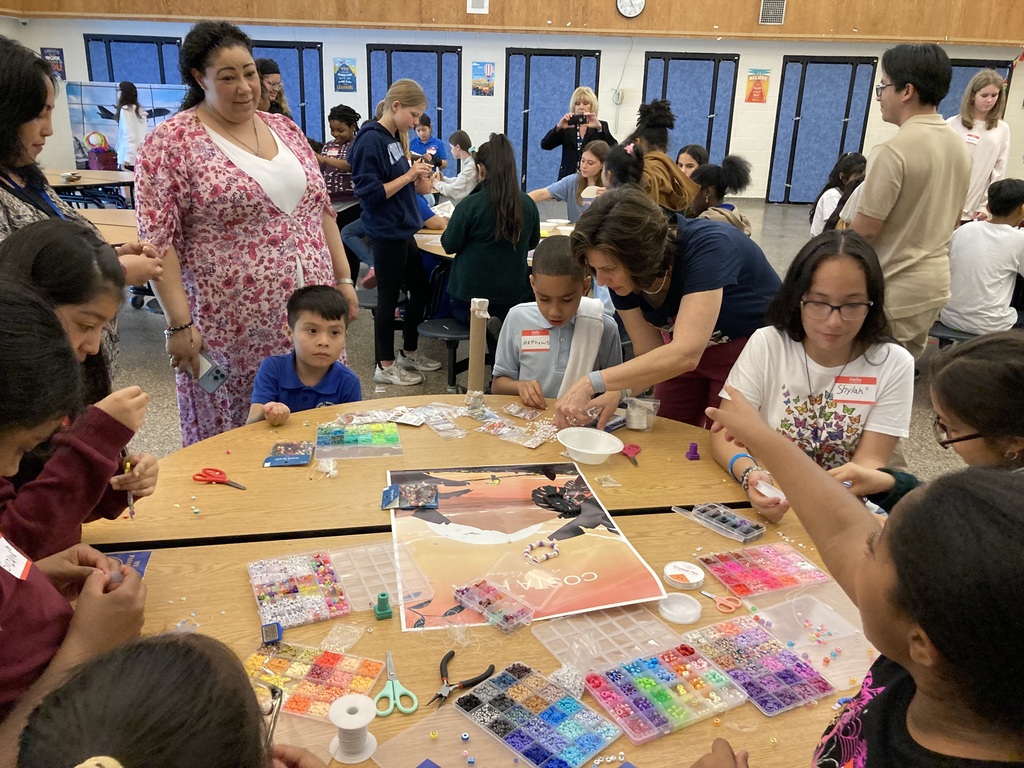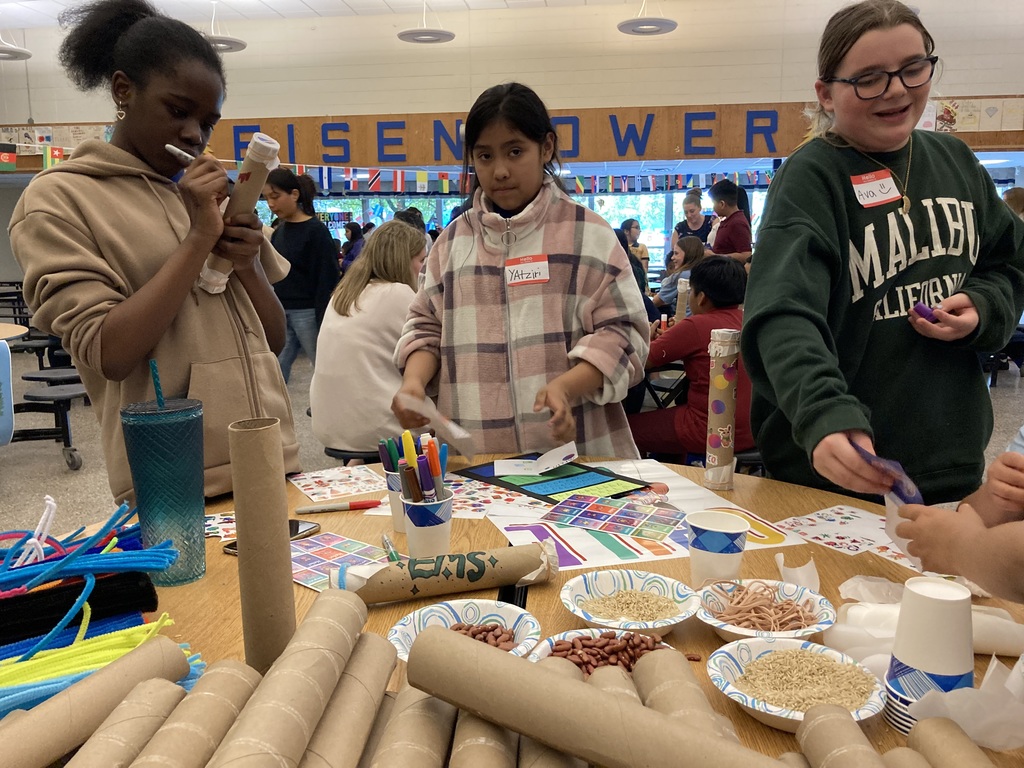 Happy Teacher Appreciation Week!